13 of the tougher (crazier?) members of Isosceles participated in the West London ToughMudder at the end of April; raising £750 for our favourite charity The Princess Alice Hospice.
If you've not come across the ToughMudder yet, it's either (and this will depend on your perspective) the best mud fun in the world or a gruelling 4-hour obstacle race designed by British Special Forces to test one's mettle, fitness and sanity!
A MASSIVE well done to Fiona, Grace, Vicki, Adam, Alex, George, Greg, James, Lloyd, Mike, and Tom who braved the cold (and we mean COLD!), wet, muscle aching morning that was Tough Mudder; amazingly, drawing on seemingly bottomless pits of self-determination and team support.
We also thank those at Isosceles who generously donated to this very worthwhile charity.
The Princess Alice Hospice provides end of life care in Surrey; helping people live every moment to the full with friends and family in comfort and dignity; whether that's in their Hospice in Esher or the comfort of their own home.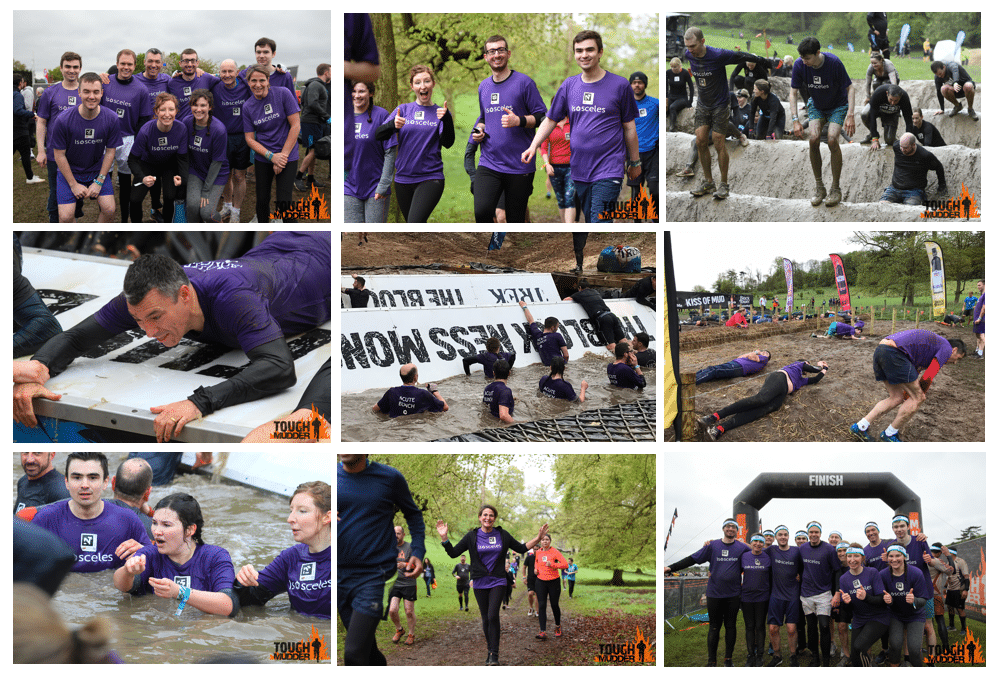 (Image Source: Tough Mudder )