We were delighted to welcome the Rt Hon Philip Hammond, Chancellor of the Exchequer and Conservative Member of Parliament for Runnymede and Weybridge to perform the opening ceremony of Isosceles' new high tech HQ One, High Street, Egham.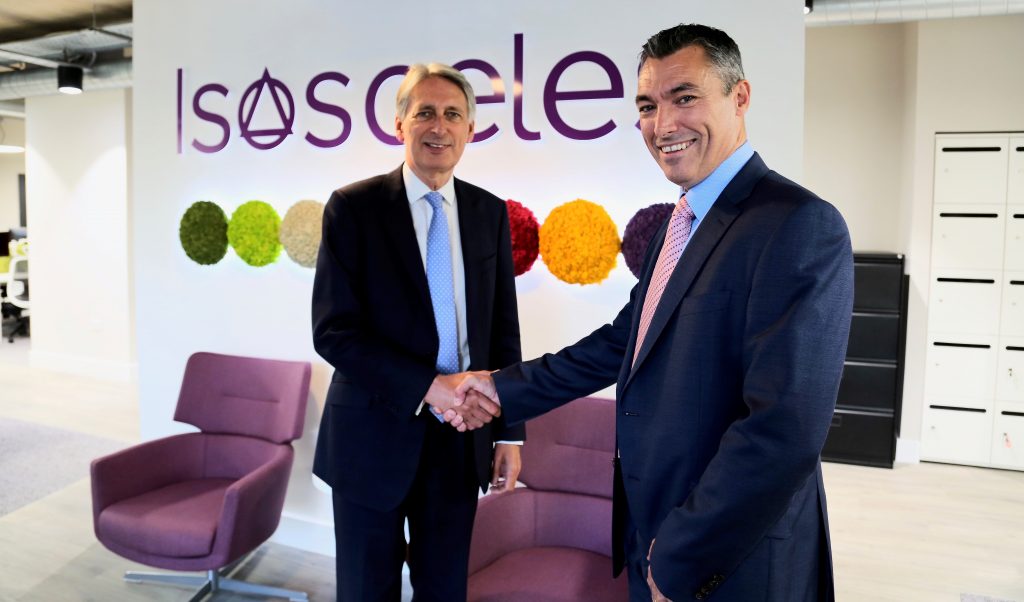 Mike O'Connell, CEO and Founder of Isosceles commented, "It was a great evening with lots of laughter. Very special to be able to share the occasion with our Isosceles team, our clients, our partners together with our friends and neighbours, as well as collaborators on the project.  Mr Hammond was very generous with his time and his words."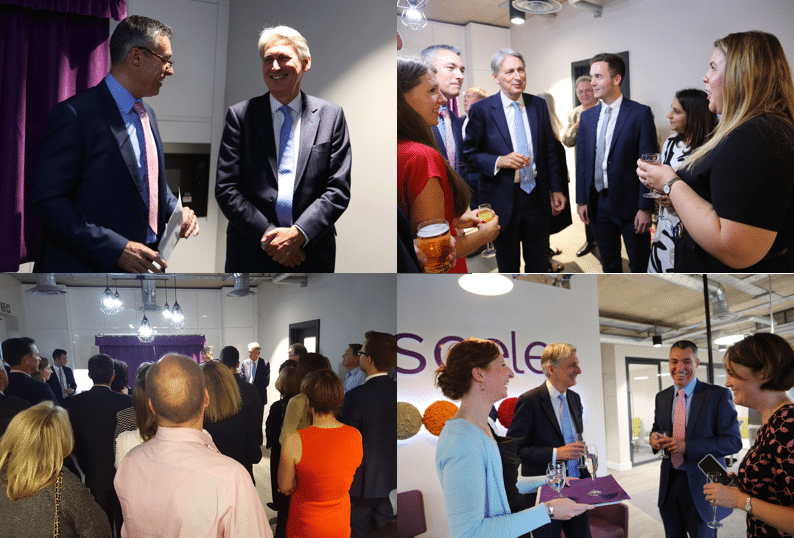 One, High Street (built on the site of The Old Police Station) provides Isosceles' staff a state-of-the-art workspace with a flexible layout designed to facilitate collaborative working.   The use of technology will further enable their ability to work jointly with colleagues in their Sheffield and Cambridge offices and with client teams located throughout the world.  The new building uses modern design and materials giving an energy efficient, sustainable office, significantly reducing carbon emissions. It provides the foundation stone for the next stage of Isosceles' growth and will further support businesses coming to London and the UK.
According to Mike O'Connell, "We wanted a working environment designed around how our people like to work, around collaboration, flexibility and efficient use of technology.  The building is a great success and is a statement of our ambition."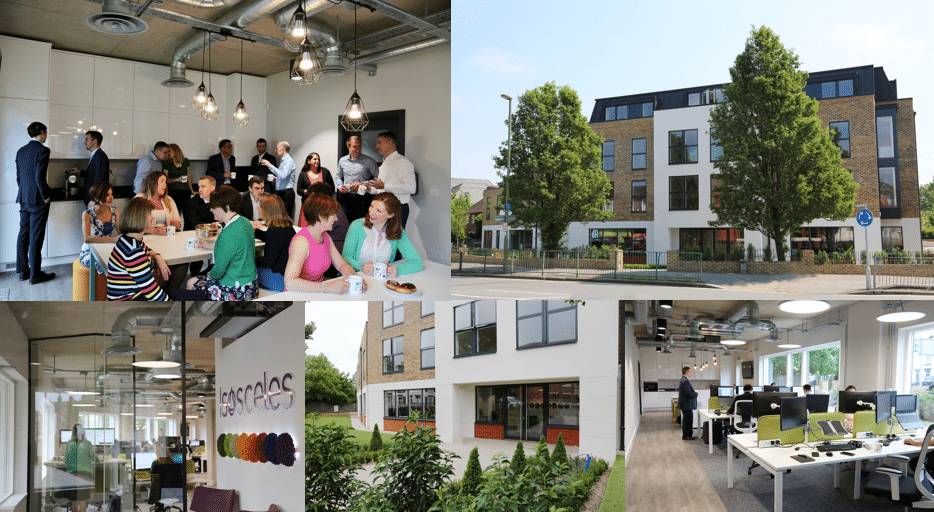 The building and the addition of green landscaping to the front have enhanced the street scene and forms part of the ongoing development strategy for the town of Egham.  It signposts a modern and ambitious future for the town and those who live and work here utilising its great transport links with the M25, M3, Heathrow and London Waterloo.
(Image Source: AHP)