60 Seconds with David McLeman, Entrepreneur and CEO of Ancoris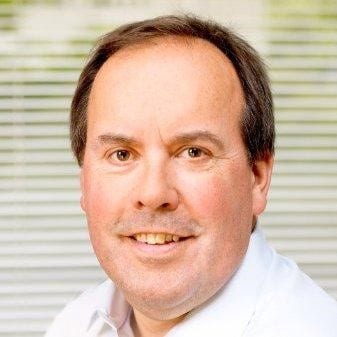 David is Founder and CEO of Ancoris, a pioneering cloud services provider and one of the first Google for Work partners in the UK.
Biggest success?
The thing I am most proud of is safely transitioning the business and our employees from an Enterprise IT security services company to a cloud services provider.
How do you get away from it all?
I am a fanatical sailor.  Since my teens I've spent most of my spare weekends racing sailboats–initially dinghies and latterly racing yachts. I've completed four Fastnet races.  Being on the water is all-consuming, the perfect way to take my mind off work.
Greatest fear?
Getting it wrong!  When you run your own business, every call you make matters.
Favourite gadget?
My Google Chromebook.
As a child I wanted to be…
As a boy I wanted to be out sailing of course! But as a young man who had found the world of computers, I knew I wanted to be part of this incredibly exciting industry that was going to change the world.
Thing that most changed your business?
There are two.
One was the impact of the recession, it forced us to rethink our business model.  In 2008 I was very happy.  We had three of the largest banks as clients (RBS, Barclays and Lloyds), four of the biggest retailers (Tesco, Next, Matalan and Arcadia) ….. oh and a small cloud security company as a partner.  When the banking and retail sectors crashed it was that small cloud security company, which was then acquired by Google, that became our future.
The second is the talented people we've hired along the way, many of whom have celebrated their 10 year work anniversaries.
If I could do it a second time I would …
Develop our own IP earlier.  We've developed a lot  of exciting cloud applications in the last 2½ years but I should have started earlier.
If I were Prime Minister I would …
Link our education system to British businesses. We need to encourage coding at an early age.   Britain's technology industry is driven, innovative and successful.  We have to ensure we equip our future entrepreneurs and tech industry with the right skills to continue this and this should be done as early as possible.
What keeps you awake at night?
How next we change our business.  We have to be continually innovating.  This industry is moving so quickly, we cannot afford to rest on our laurels. I am constantly thinking about the next innovation and how to attract the best talent
Motto?
It will be alright in the end, and if it's not alright, it's not the end.