Affordable finance and accounting skills to evolve the LINE business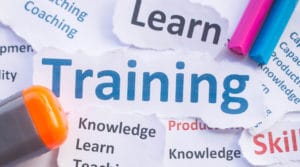 Download Case Study as a PDF
Most high growth companies struggle with the same challenge: how can they find and afford the finance and accounting skills they need to evolve their business.
LINE Communications, holders of no fewer than four industry awards for 2009 alone have been a client of Isosceles since 2004. They are based in Bayswater, Sheffield and Zürich and have delivered innovative interactive learning and communications since 1989.
The Requirement
Back in 2004 LINE's immediate challenge was access to better quality and more timely financial information. They had survived the dotcom bubble burst in 2001, and in order to accelerate growth and leverage the growing number of opportunities, the Board needed accurate and up-to-date information on which to make some key decisions. At the same time they took the decision to outsource – if they were to achieve their ambitious growth plans they needed partners.
Why Isosceles?
Every magician has an able assistant! LINE chose Isosceles because they could provide a variable flow of high quality finance professionals that could flex and grow as the company evolved.
The Service
Isosceles provide a dedicated team from accounts assistant to board-level finance support.
In the early days the team was on-site but when sales volumes increased and space became a premium the service was quickly and easily moved off-site using ICE, Isosceles'
scanning and work flow solution. This provides LINE with a reliable, up to date, real- time financial picture – any time, any where – crucial to management decision making in the fast changing environment in which they are operating.
The Result
Isosceles have supported LINE through a period of significant growth. In 2008 they achieved revenues in excess of £7m, crowning a three year period of planned growth and firmly establishing LINE as the leading provider of e-learning solutions.
LINE have evolved their business from a UK service company to a European software and services company.
As an e-learning business we use the internet at the core of our service. The beauty of the Isosceles service is that they really understand how to leverage the benefits of the internet for remote working and for working efficiencies. This enables LINE to concentrate on what it does best and leave the accounting, across all our offices in London, Sheffield and Zurich, to the specialists.

Piers Lea, CEO, LINE Communications