60 Seconds with Mike O'Connell, entrepreneur and CEO of Isosceles
Mike is CEO of Isosceles.  In founding Isosceles he wanted to give growing companies access to great finance, accounting and HR people to support their growth and help them achieve a successful exit. Mike is also a non-exec director on four boards (two TechTrack 100 companies).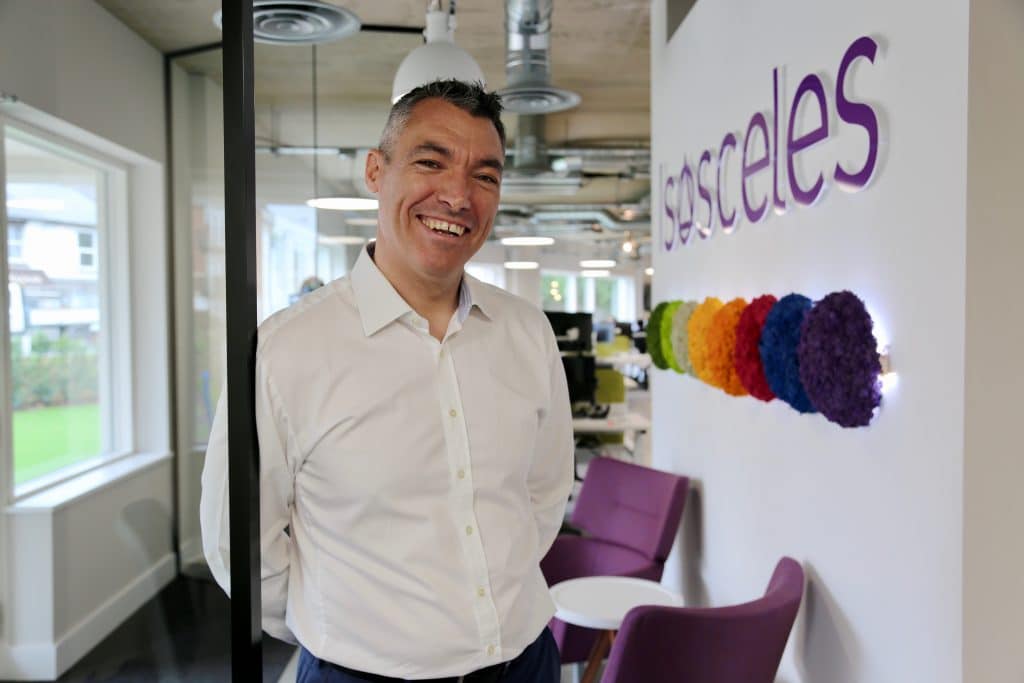 Guilty pleasure?
5-a-side football on a Monday evening. The best things in life don't need to be expensive.
Biggest success?
My biggest professional success is building a 40-person team across 3 offices of such a high quality.  I am so proud of the team.
Greatest fear?
That I lose my appetite for change and innovation.
Favourite gadget?
My Apple Watch.  I thought it would be just a gimmick but I really like it.
As a child, I wanted to be…
An Entrepreneur, even the word sounds exotic.  The thought of starting your own adventure was thrilling.  The 80's were really my formative years, Margaret Thatcher may split opinion, but she made the idea of starting your own business achievable and worthy.
Biggest regret?
Choosing a company name that no one can spell!
Thing that most changed your business?
Buying our own office.  It gave us a sense of identity and is a statement of intent/ambition.
If I could do it a second time I would…
Go twice as fast, concentrating on building the management team quicker.
If I were Prime Minister I would…
Make time management, stress management and parenting skills mandatory courses at school.
What keeps you awake at night?
Fear of failure.
Motto?
It's all just a game.