PRESS RELEASE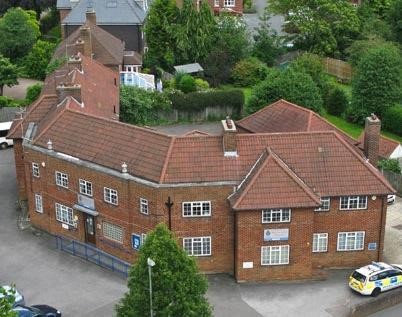 EGHAM, SURREY.  TUESDAY, 21ST MAY 2013. Isosceles, providers of outsourced accounting and finance  and outsourced HR and payroll services have secured The Old Police Station in Egham. This move will not only provide Isosceles with much needed space as the company continues to grow but it will also enable them to offer overseas companies wishing to set up in the UK a virtual or physical office in their Inward Investment Incubator. 

"Our overseas clients continually ask us to provide this type of facility.  The incubator complements the  work we already do in assisting companies to set up in the UK. Egham is a historic town in a perfect location; close to Heathrow, the motorway network and is within the London Commuter Belt." Commented Mike O'Connell, CEO
The Old Police Station is quirky and unconventional, not many incubators conduct meetings behind bars! With a virtual office service together with a selection of meeting rooms, hot desks, offices, IT and telecom options, the Incubator can already support a variety of companies at different stages of development.
A leading US owned Biotechnology Company has already snapped up several offices.
Isosceles who also have an office in Sheffield, provide clients with affordable support, through all stages of evolution from start-up to exit. Their services include: outsourced accounting, part time FD, interim FD, HR outsourcing services, payroll outsourcing, preparing companies for sale, helping the new CFO in their first 100 days as well as helping overseas companies set up in the UK.
Isosceles focus on helping ambitious companies achieve their potential, and believe that emerging and growing businesses need an effective accounting and HR function just as much as well-established corporations. They believe the challenge these organisations face, however, is how to afford the calibre of staff and systems required to help them grow and prosper. To help small and medium companies meet this challenge, Isosceles provide flexible, tailored support when, where and how a business needs it. This could be as little as one day a week.
Isosceles was established in 2001 by CEO and Founder Mike O'Connell. In the past 12 years, Isosceles have helped over 200 companies achieve their potential.
Isosceles'clients are early stage, funded or rapidly growing companies. Their clients include nine recipients of the Tech Track 100 Award. Their largest client is a fully listed £200m turnover company, and their smallest is an Imperial College spinout.
This press release was issued through PRWeb.  Click to read the full release