How to find out how ready your business is for an exit
Ideally, you should begin the process of preparing for exit 12-18 months in advance to ensure your business is in the best possible shape and can achieve the best possible valuation.
Wouldn't it be useful to know how far along the exit preparation process your business is and which areas still need focus?
We have built this questionnaire-based tool to give that insight.  We ask 29 questions in total that range from your market to your succession planning.  Our assessment of your readiness considers several factors:
The temperature of your target sectors and your offering
The size of your businesses and where it is on its growth path
Is the business model proven?
Is your business well run?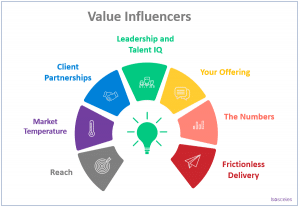 After completing this questionnaire we'll be able to give you a personalised view of how your business model readiness ranks against the value influencers and buyer expectations for your sector; we will also identify the key factors you should consider when preparing your business for exit.
We understand that we are asking some sensitive questions; all data shared by you will be handled in accordance with our Privacy Policy.
Should you have any questions about the form or report, please contact us on info@ifteam.co.uk.