Isosceles Provide Outsourced HR to UK Subsidiary of US Corporation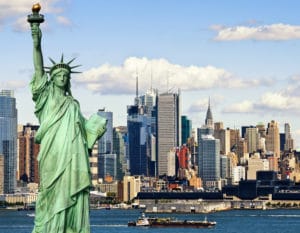 Download Case Study as a PDF
Isosceles was selected to provide an outsourced HR service because of our experience of working with US businesses.  
Real Capital Analytics, Inc (RCA) is a data and analytics firm with offices in New York City, San Jose and London. They collect, analyse and interpret transactional information for current property sales and financings providing valuable insight on global, commercial real estate investment. They publish the widely-read reports Global Capital Trends®and US Capital Trends®, which are quoted regularly in industry news.
The Situation
RCA's VP of Human Resources is based in their New York Head Office.  She wanted local help and expertise to ensure the London office was legally compliant and on top of all HR changes, e.g. pension auto-enrolment and changes to statutory rights.
She also wanted assistance on the ground with the more complex HR issues as they arose.
Why Isosceles
Isosceles have successfully provided outsourced accounting and payroll to RCA for the last six years and expanding the service to include outsourced HR was an easy choice.
I have found the HR team at Isosceles to be extremely reliable. Their consultants are very knowledgeable and pragmatic in their advice.

Lauren Nagel-Krosney, VP of Human Resources/ Real Capital Analytics Inc.
Isosceles' Role
Ensure RCA is legally complaint
Keep contracts and staff hand books up-to-date
Implement the RCA benefits package
Manage the RCA UK payroll
Provide HR consultancy to assist with the more complex HR issues
It is very rewarding to work with RCA. They value and want to look after their people and it's great to be a part of this.

Denise Thorn, Head of HR Services, Isosceles
The Results
The VP of Human Resources has the reassurance of knowing she is, legally compliant and one step ahead of all legislation changes.
They have someone continually on the look-out for HR issues that may affect the London operation.
They have a local person who can be present in the London office when they need on the ground assistance.