Isosceles help PrimeVigilance ensure positive employee engagement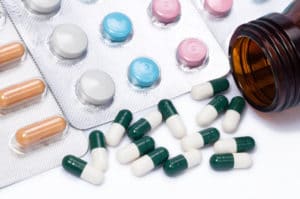 Download Case Study as a PDF
Isosceles was selected to provide outsourced HR because we have the HR systems and expertise as well as a positive track record supporting fast growing companies.
PrimeVigilance are based in Guildford with a second office in Croatia.  They are a Pharmacovigilance and Medical Information Services company with an established international footprint and a heritage of excellence and leadership.
Established in 2008 PrimeVigilance offers comprehensive, top quality, cost-effective and innovative safety services for pharmaceutical, generic and biotechnology companies.
The Situation
PrimeVigilance is growing quickly.  Their people are a significant part of their success and the leadership team want to ensure they are properly looked after – they need an HR department.
They had already taken the decision to outsource their UK HR department before contacting potential providers.   They felt it would:
Enable them to manage their overheads more efficiently
Give them access to top class HR professionals who are fully up to date on relevant UK HR legislation.
Provide a proper HR framework to support their growth and ensure positive employee engagement.
They also wanted an on-site HR Manager, someone their people can go to in any circumstance or situation. Someone who would become a trusted advisor to the leadership team.
Why Isosceles?
PrimeVigilance chose Isosceles because of the breadth of our HR offering and our track record of supporting fast growing companies.
Isosceles feel like part of our team. They got the service up and running very quickly and it is a real support to have their expertise.

Neil Clark, CEO, PrimeVigilance
The Results
Isosceles are providing a full outsourced HR service.
PrimeVigilance have their own HR Department
They have access to a smart, modern and time saving HR system – accessible by both the UK and Croatia
They operate a paperless system
The leadership team can spend time on value add projects rather than just management day-to-day HR issues
PrimeVigilance's workforce has grown with skilled people coming to the company from around the world through visa sponsorship
The online performance management process connects both the UK and Croatia sites
All their processes and procedures have been streamlined
hey are fully compliant with UK HR legislation
They have someone continually on the look-out for HR issues that may affect the company.
We are delighted to have the opportunity to support such a progressive and fast growing company.

Denise Thorn, Head of HR Services, Isosceles