Case Study: Isosceles help Atcore introduce efficiencies with new accounting system to enable them to shape the future of travel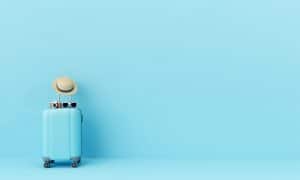 The ATCORE Group, founded in 1999, is a travel technology group serving a global travel market valued in excess of $2trillion.
Each year they power £12billion of travel bookings for the world's leading travel operators from their two reservation and e-commerce platforms Atcom and Tigerbay.
They partner with Inflexion Private Equity whose funds acquired them in 2017.
Based in Slough, UK, with offices in North London, Sussex and Cardiff, Atcore employs around 200 people.
Atcore wanted to replace their legacy accounting system, introduce efficiencies into the finance function and provide the leadership team with enhanced financial reporting and a means of monitoring performance against KPIs
Over the years. I have learned how not to do an ERP implementation. Too often you end up working with vendors or partners who are experts at doing project plans and flowcharts but don't actually know how to use the system. Due to the tight timelines involved I decided we should use a firm who actually uses the chosen ERP solution for their own clients thus making use of their own implementation learnings. Isosceles were the natural choice given their extensive experience of using our chosen system with their clients.

Richard Francis, CFO, The ATCORE Group
The Requirement
In March 2020, Richard Francis joined Atcore as their new CFO – just a few days before the full impact of the Coronavirus hit with lockdown, home-working and furloughing staff.
His priorities were to replace their legacy accounting system, introduce efficiencies into the finance function and provide the leadership team with enhanced financial reporting and a means of monitoring performance against KPIs.
Atcore needed a partner who could effect the speedy implementation of a new cloud-based accounting system across all nine of their entities, automate the finance team's manual processes as well as delivering good quality financial reporting. Additionally, because the country was in lockdown, it had to be done remotely!
Why Isosceles?
Isosceles and Richard Francis have worked together many times in the past.  He knew Isosceles had the experience of implementing new accounting systems, had great people who are knowledgeable and capable, and would go the extra mile.
Atcore wanted to achieve a step-change improvement in its process and systems efficiency; to become agile, flexible and adaptive. To make these changes in the middle of COVID-19 pandemic was a bold step from CFO Richard Francis and yet without such a step-change, Atcore would not be able to serve its employees and customers with the level of excellence required in these rapidly changing times.

Having worked with Richard successfully many times previously and developed an excellent working relationship, we were able to bypass the early stage trust barriers that so often delay this type of project.

I'm delighted with the speed at which this project yielded results and the significant improvement to efficiency and reporting.

Mike O'Connell, CEO Isosceles
The Solution
With some of the Atcore finance team furloughed, and without any face-to-face meetings, the Isosceles team remotely:
Implemented a multi-currency version of Xero across all nine entitles (including one in Australia and one in Canada).
Manually converted two-years' worth of historical data from Dream Financials to Xero.
Streamlined some of the finance processes with the introduction of ApprovalMax (approval automation for accounts payable and accounts receivables).
Connected all entitles to the banks for automatic reconciliation of the bank statements.
Conducted an evaluation process for Atcore before selecting and implementing Spotlight Reporting – a powerful dashboard-based financial reporting, performance monitoring, and forecasting and budgeting system.
Spotlight Reporting enabled Atcore Group to receive a consolidated view of entities in a streamlined and efficient way.
Improved the monthly board reporting pack so the board can see the company's financial position at group and entity level, the progress of plans, and other significant developments.
Trained the finance team so they could confidently become self-sufficient with the new system.
Isosceles prepared detailed weekly cash forecasts so that Atcore were able to stay on top of the cash situation.
The Result
Atcore appreciated that this was a considerable undertaking, but Isosceles rose to the challenge delivering on time and to budget.  Of course, there were unexpected obstacles and bumps along the way, but the team were quick to spot them and fix them or create workarounds.
Within six weeks, Atcore had:
Moved from an outdated, on-premise accounting system to a state-of-the-art cloud-based accounting system that enables the finance team to work remotely
Automated all the manual accounting processes.
Implemented a reporting and forecasting system that took data from the new accounting system to create insights and inform Atcore's decisionmaking.
Gave Atcore the tools to improve the data quality and provide a good quality board pack.
Richard is a very experienced CFO and knew what he needed from an accounting system and his finance team. We adopted a collaborative working approach and ensured that Atcore were involved throughout the whole process to ensure we met their objectives. I have thoroughly enjoyed working with Richard and look forward to getting involved in other projects at Atcore in the future."

Mehr Malik, Account Director, Isosceles