Isosceles support CDT with Outsourced Accounting service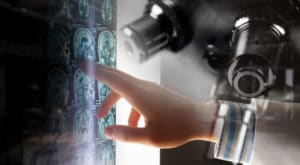 Download Case Study as a PDF
Isosceles' flexible approach meant Cambridge-based CDT could use the service in exactly the way they wanted
Cambridge-based CDT, is an R&D technology company. It has interest in a huge range of novel technologies and actively works with partners to develop the potential for these technologies into marketable solutions. Supported by the financial strength and market channels of Sumitomo Chemical Group Company, CDT is ideally placed to accelerate research and development in areas such as ICT, Life Sciences and Environment & Energy.
Their 100-strong interdisciplinary team has world-class expertise in physics, chemistry, engineering, microelectronics, materials and life sciences.
The Need
For CDT to outsource their finance function.
Why Isosceles?
Isosceles' flexible approach meant CDT could use the service in exactly the way they wanted
By utilising CDT's existing system (SunAccounts) and transferring existing CDT finance staff to Isosceles, the transition to an outsourced accounting service had a soft landing
Senior finance staff could continue to work on-site in the same way that they always had
The ability to reduce transaction processing costs by utilising Isosceles' shared service centre in Sheffield
We are delighted to have the opportunity to support CDT.

Mike O'Connell, CEO, Isosceles
Isosceles' Role
Provision of a fully outsourced finance function through a service level agreement (SLA)
To streamline and drive efficiencies within finance
All day-to-day transaction processing
CDT Group reporting (monthly and quarterly management accounting and reporting)
Statutory accounting and tax compliance
The Result
CDT have a fully staffed and effective finance function built to their exact requirements.