By Peter Molloy
Estimated reading time 2.5 minutes
---
The office Christmas Party can be a big issue for HR and company directors. What happens when something goes wrong? When 'a glass or two' too many leads to a careless word or act that could be considered unacceptable? Here's our guide on how to reduce the risks of inappropriate behaviour.
---
The party season is here again and employers large and small are busy organising the  Christmas Party and other social events as a way of thanking their employees for their hard work over the year. For most, these will be a great night out, a chance for the team to let their hair down, let off a bit of steam and celebrate with a glass or two.
Who is responsible for an employee's behaviour at the Christmas Party?
But what happens when something goes wrong? When 'a glass or two' too many leads to a careless word or act that could be considered unacceptable? Who is responsible for an employee's behaviour after the working day has ended and what can an employer do to reduce the risks?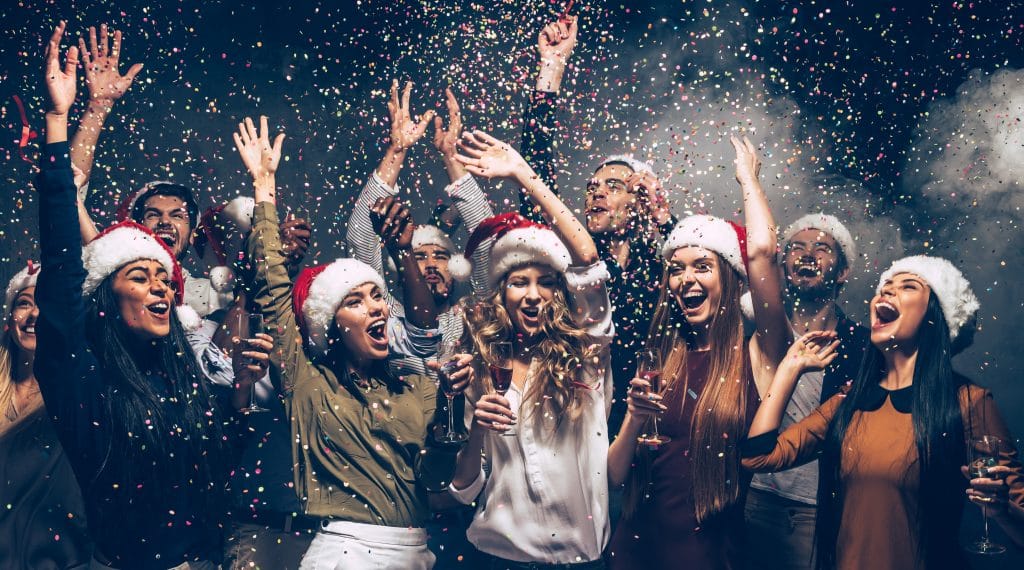 Increasingly courts are deciding that employers can be held responsible for the actions of employees at work-related events, including office parties, dinners, after-parties, client functions, conferences etc. This means that employers can be found to be vicariously liable for an employees' inappropriate and unlawful acts, including discrimination, harassment, negligence, aggression or damage.
You must be able to show you took reasonable steps
The key for employers is to be able to show that they took all reasonable steps before and during an event to prevent inappropriate behaviour happening in the first place, ensuring that employees understand the potential consequences of their actions and manage their behaviour accordingly.
Take action BEFORE the Christmas party
Actions that employers should be taking now include:
Communicate a clear policy on conduct at work-related events. This should give examples of what could be considered inappropriate or unacceptable and highlight the potential consequences.  Remind employees that they must stay within drink-driving laws if they will be driving after the event.
Remind employees of their responsibility to protect confidential information (so no idle chit-chat at the bar on the latest bid) and company reputation (be careful what hits social media).
If it's a mid-week event, remind employees that if they think they might not make their normal start time the following day, they should book holiday!
Take a responsible approach to alcohol – eg make sure food is available if people will be drinking, limit free alcohol to the table and/or provide a limited number of drinks vouchers per attendee.
Make it clear to the event staff that they should refuse further drinks to anyone who looks like they might have had too much, and let employees know that they have the employer's authority to do this.
Think about the need to provide transport or accommodation.
Designate one or two senior managers to be officially in charge throughout the event, and make sure everyone knows who they are.
Make sure that the venue, food and any entertainment is appropriate and accessible to all.
Taking these simple steps can help make sure that everyone gets to enjoy the Christmas Party, and you don't have to spend time and resources dealing with the aftermath. However, if despite your best efforts something does go wrong at a work-related event, this should be treated as a potential disciplinary incident and investigated in the normal way as soon as possible.
(Image Source: Shutterstock)