The 2018 Isosceles Cup had already thrown up surprises before we had even reached the finals.  Just as Italy and Holland had failed to qualify for Moscow, so teams such as BackOffice and Insight had not made it to the Isosceles finals.  Just as Panama, Japan and Iceland were relative newcomers to Moscow, so Ceramex and Pelipod were attending their first Isosceles Cup.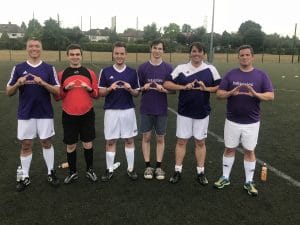 As is usual,  Isosceles arranged for a long, hot, English Summer's evening to serve as the background to the main event.  The teams assembled from the four corners of the Globe from as far away as Wales, London, Bracknell, Slough.  As the players warmed up, they nervously glanced at their fellow combatants, as gladiators would before a bout; weighing up the competition.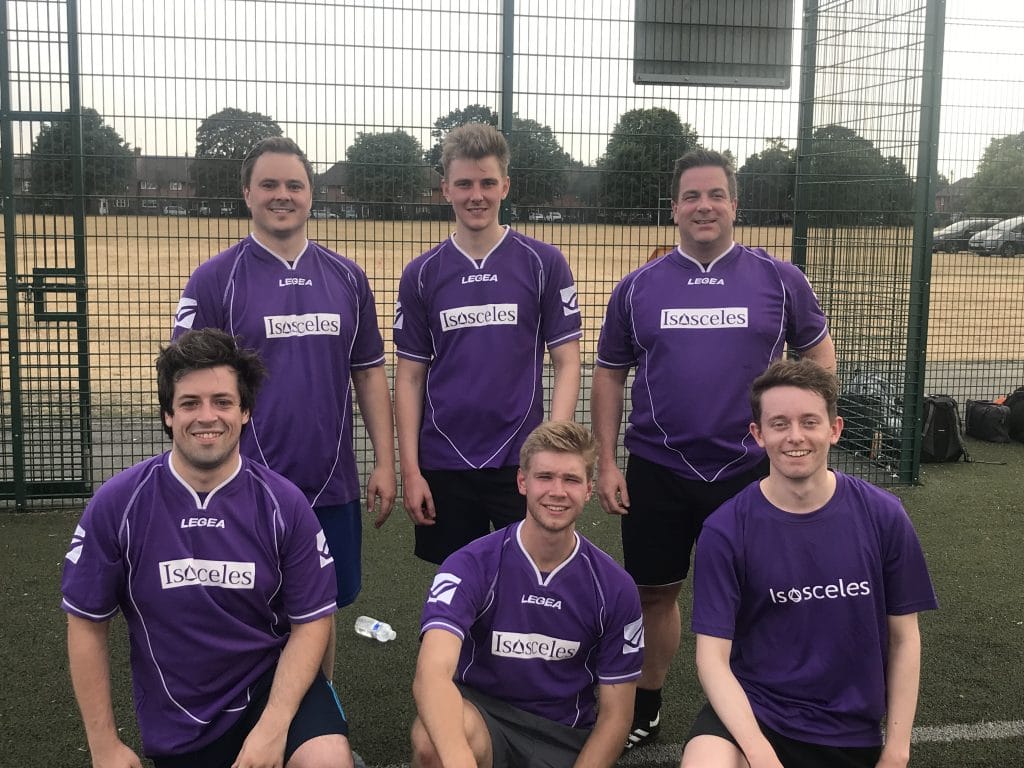 The Isosceles manager, Lloyd, had to make some difficult decisions with regard to squad selection.  Since the previous tournament, Greg had moved upstairs to Director of Football, a restraining order had caused Conor's suspension, and injuries to Lloyd and  Dave had forced Isosceles Egham to gamble on a youth-based policy.  A policy first championed by Isosceles Sheffield in the previous campaign and which they were hoping to take to the next level.  Sheffield were delighted to welcome Liam back into the squad;  Liam missed the previous championship having broken every bone in his body in a nasty training incident two years ago.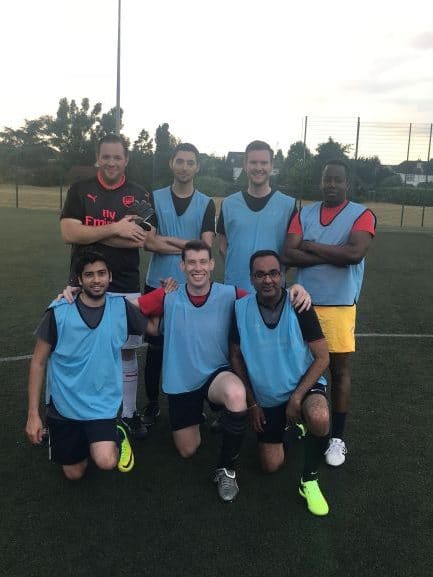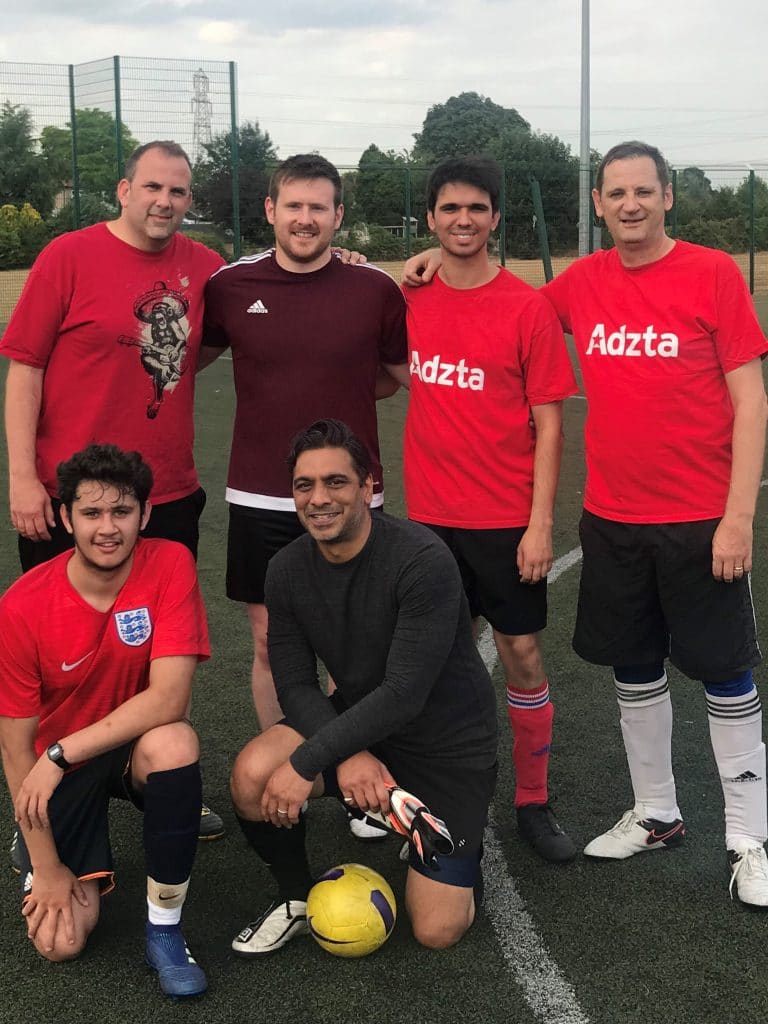 And so the stage was set for the start of the tournament.  The combatants were split into two leagues with the first and second placed teams in each league making it through to the knock-out stage.
In League 1, Pelipod arrived with great excitement, but little expectation since this was their first outing as a team.  Adzta had a team balanced with experience and youth.  CNS  arrived in hope, having performed strongly in the previous championship.  Isosceles Sheffield completed the league hoping that Jack, Sam, Liam, Dom, Richard with Michael (Monk) in goal would carry the day.
In League 2, previous champions Ancoris brought a solid squad featuring their first female squad member. It was a young squad, but with the confidence of previous strong performances.  Metapack brought a squad filled with former champions too, oozing experience and class.  Ceramex arrived as an unknown quantity looking intimidating in their black and green strips.  Isosceles Egham made up the final place in this talent-packed league.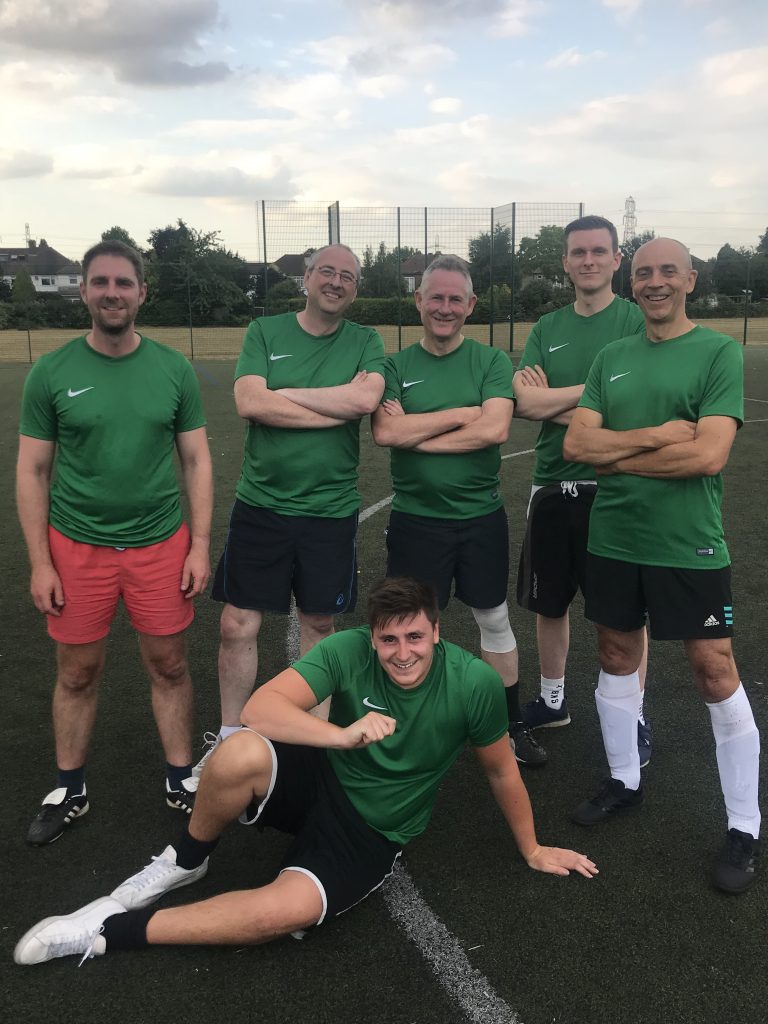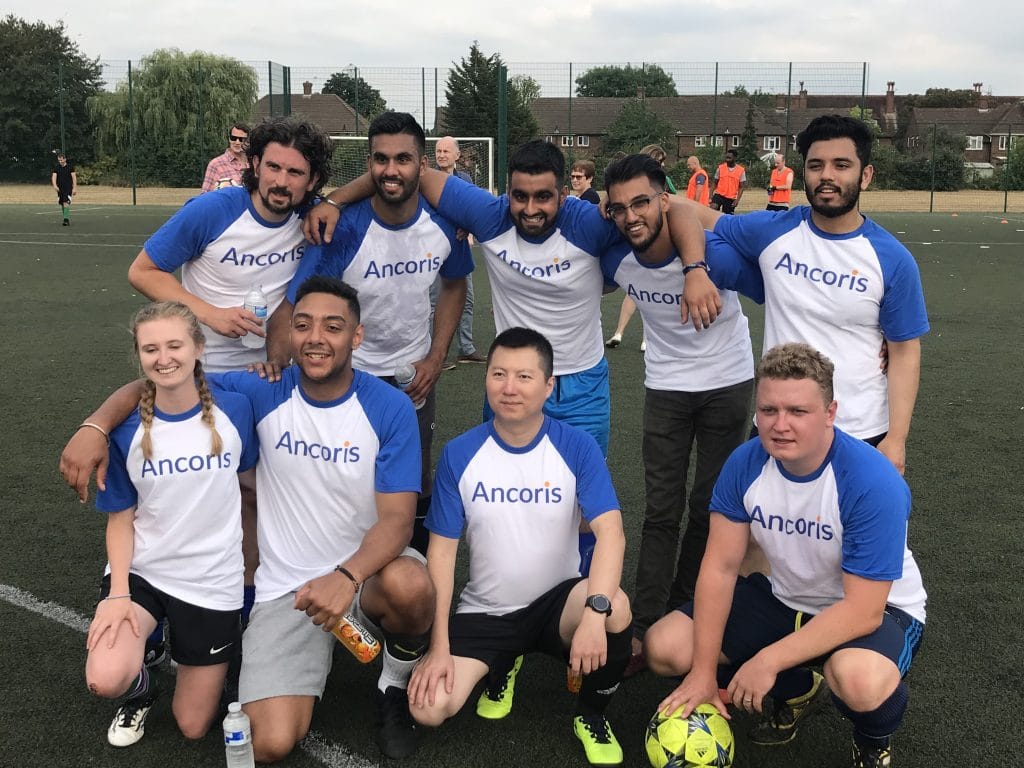 After a very competitive league stage, Adzta and Pelipod emerged as winners from League 1, Metapack and Ceramex from League 2.  Ancoris had been a little unlucky in their group after their goalkeeper unexpectedly developed a hole in his left foot allowing the ball to pass cleanly through between the toe and ankle region.  Isosceles not only failed to qualify in either group, but also failed to score any goals – so much for youth – it's hugely overrated! CNS was edged out of a competitive group but managed to bring their kit back home in spotless condition, swapping kit for bibs during the games in order to avoid unnecessary washing of kit after the match.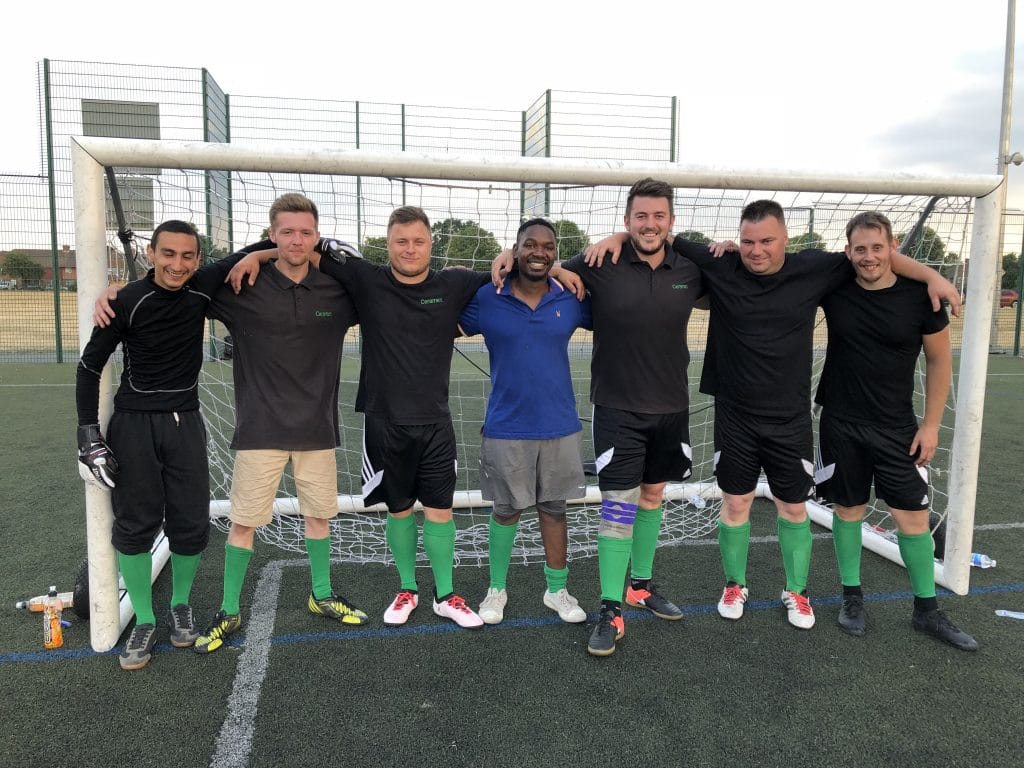 The semi-finals were tight affairs.  Adzta knocked out Ceramex after penalties; although there was some controversy when Ceramex claimed that Adzta's goal looked smaller than theirs when Darren, the Adzta goalie, was standing in front, but video replay confirmed that the goals were indeed of equal size.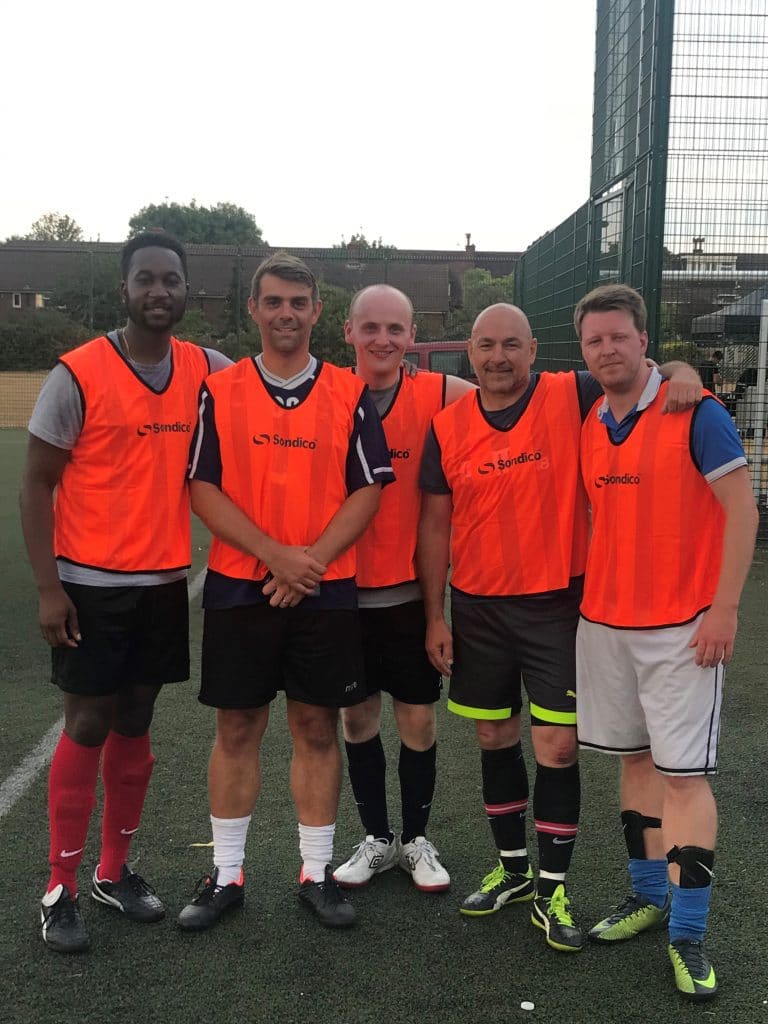 Metapack vs Pelipod was the most interesting tie of the night.  Karl Wills had been a founding member, captain and coach of the Metapack team before a big money move to Pelipod several Summers ago.  Whether it was the many miles covered to make the event, the magnitude of the occasion or the reminder that Metapack still retained photographic evidence of past misdemeanours, but Karl and Pelipod's performance waned a little and Metapack powered through.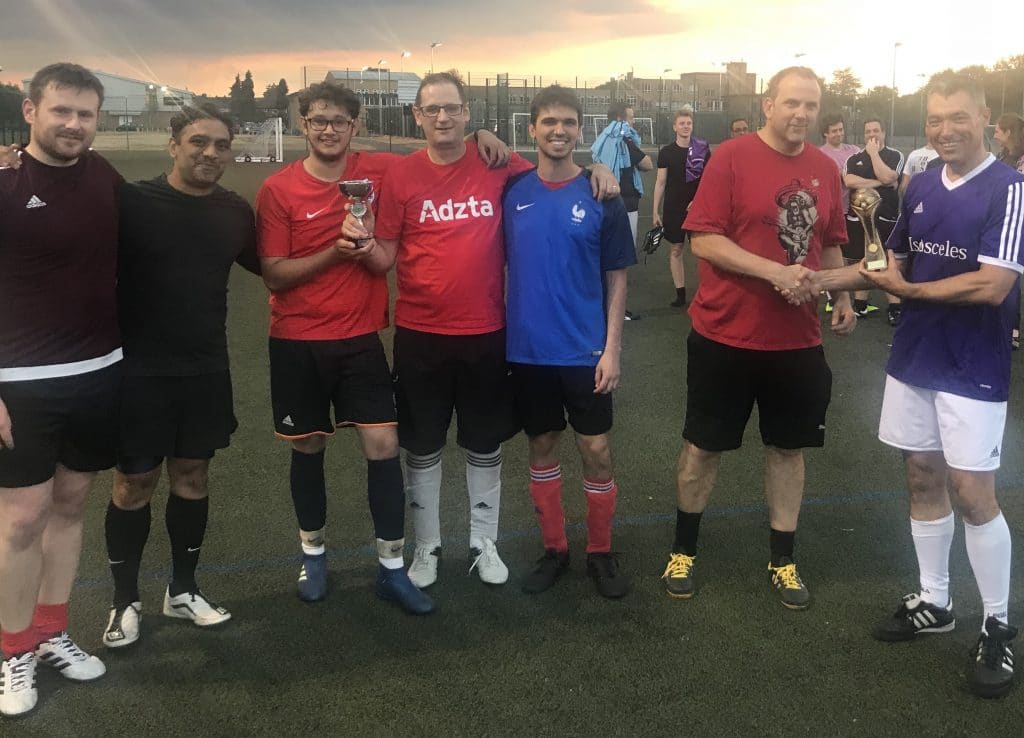 Metapack and Adzta were through to the final.  There was little to separate the teams; Adstar's zippy attackers were neutered by Metapack's solid and well-organised defence.  The sides could not be separated in normal time, and so we went to penalties.  Once again the bizarre illusion of a smaller goal for Adzta returned, and a fine save from Darren meant that Adzta were worthy champions.
I would like to express my gratitude to our clients for making this such a memorable event and for supporting the Isosceles Cup – now in its 8th year.  A special thanks to Karen and Lloyd for making all of the arrangements, which led to such an enjoyable evening.
One day football will come home, but for now, it's enjoying a sabbatical with Adzta.